We were anticipating the results for LinkedIn's Most Socially Engaged award for months. When October 20th, 2017 finally rolled around, it was a sweet surprise to find out that we ranked No. 9 out of 60,0000 staffing agencies.
We were apprehensive about this not because we won The Top 5 Most Socially Engaged award within Asia last year, but because this time, we were competing within a much larger region - APAC. The competition was much stiffer as there are a lot more speciality firms whom we thought were quite good in the mix this time.
Nonetheless, we crossed our fingers and hoped that our social engagement initiatives we have been running for a long time stood out against 60,000 other companies. And it did.
This is the third year in a row that LinkedIn has been honouring companies that takes the effort to display compelling company and employee activity on their company's LinkedIn page. To be nominated, key criteria's revolved around engagement with our audience with insightful or thought leadership articles, social reach and engagement with either job posted, number of followers, or number of visitors, as well as social recruiting. Social recruiting is measured by how the company's recruitment consultants are at establishing their professional brand through profile completeness as well as building networks, partaking in the company's content with post likes and shares, and how our team engages with the right people.
Acknowledging the award, our Managing Director, Josephine Chia, commented,
"Someone once told me with social media I have to Be like Bamboo…The roots run deep underneath for a few years before first shoots come up. Same thing with social media success. You just have to work very hard with no visible returns initially."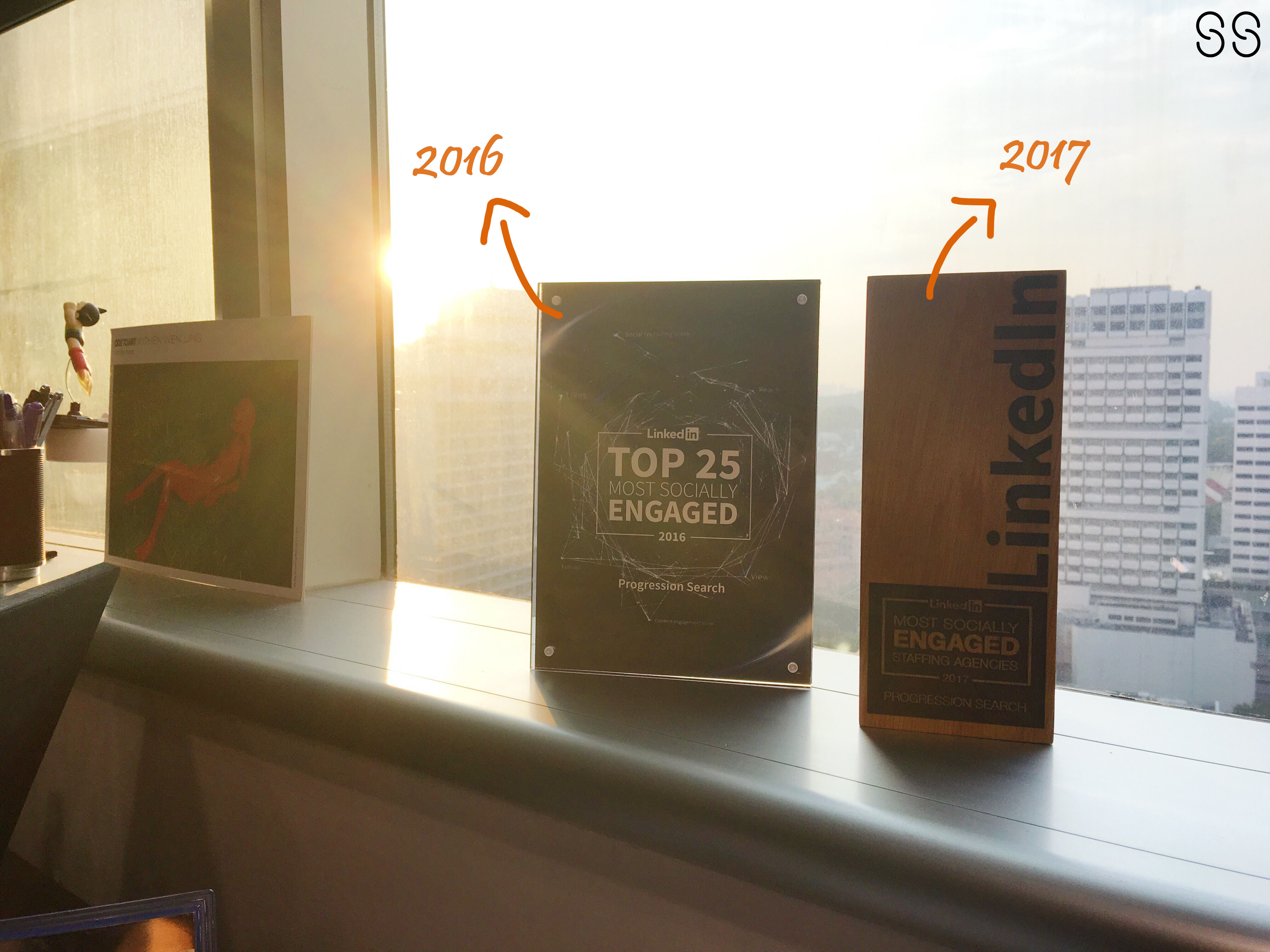 In 2016, the award was heavily contested between Hong Kong and Singapore, and we came in at No. 5, with 24 other companies making it to the list of top 25 winners. This year, making it to the Top 10 list of Specialist Boutiques firms within APAC was the icing on the cake.

Progression Search hasn't been in the business for over a decade. We are only five years old. LinkedIn's award is only three years old. You can see why we're a little chuffed to have been recognised, or even nominated in the Top 25 category two years in a row. Within Singapore itself, we were the only Made in Singapore company that made it to the Top 10 list, with most of the list being companies from Australia.
To us, being recruiters in today's day and age isn't only about placing the right candidate in the right company. It is more than that. It is about caring enough to understand our candidates, the kind of experience they've had, their motivations and how they want to take their life moving forward. We try to translate this on our LinkedIn page by engaging with our audience, whether for the client or candidate.
We curate content that caters to different demographics, and that is more than just about having a good job. There are many intricacies of getting a good job, maintaining that job, having a balance out of it, navigating your way through a hard job, or looking for the right employee. We try to address these concerns with our blog postings, articles shared on LinkedIn, or through social engagement. We tap on thought leadership articles, humour, as well as articles that have the perspective of a business.
Being Socially Engaged to us also means having staff that genuinely cares about the values and beliefs the company is trying to put across on a public platform. It always starts internally.
That is what we have been doing. That is what we continue to do.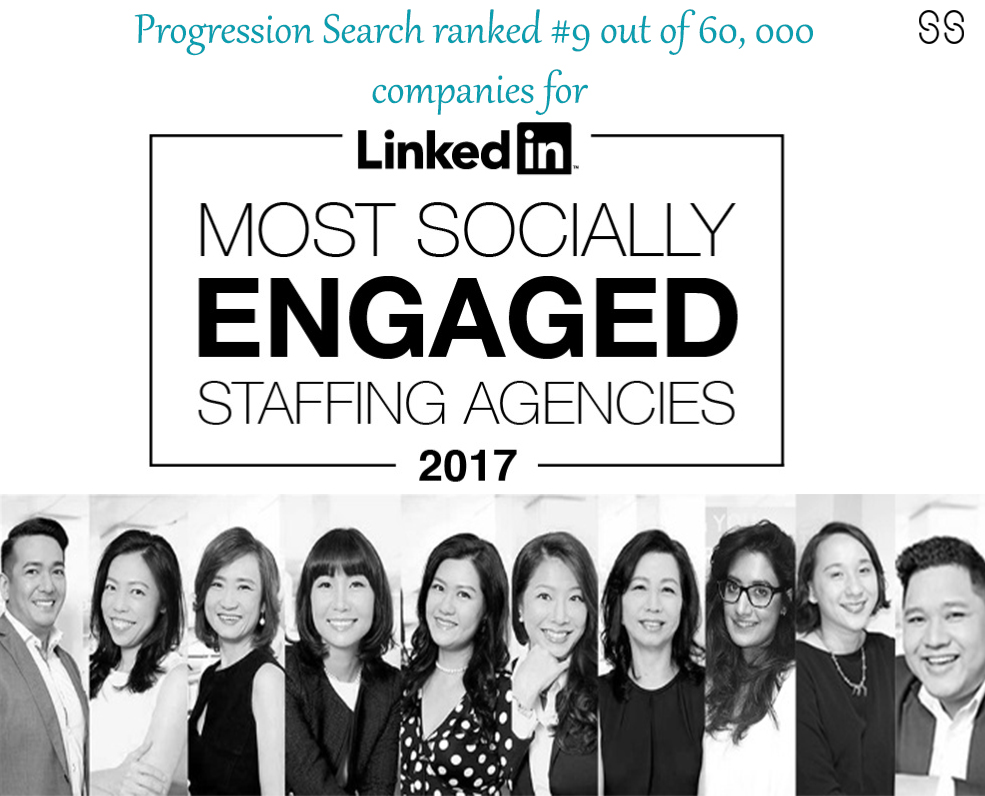 Written by Yasmeen Banu